A Professional Point Pleasant Shutter Company
Slats & Pleats is an official dealer of products from Hunter Douglas, Comfortex, Norman Shutters, and Phifer Sheer Weave Screen Shades at magnificent discounts. We carry products to beautify, insulate, protect against UV fading & solar heat gain, and control lighting in your home or office. Call today and have our Point Pleasant window coverings installed in yours.
Your Point Pleasant Shutter Company comes to you with working samples of products and swatches of available colors so you can see them in your home against your decor to make the decision process easier. We do all the measuring and can make product suggestions to meet your needs.
Natural Shades
for Your Home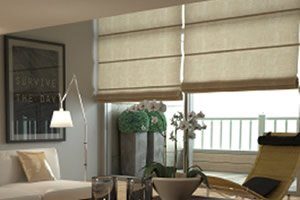 Our business model is straightforward. Offer only top quality natural shades at great prices. Install those shades properly and professionally. Follow with outstanding service free of charge if those products aren't performing perfectly at any time after purchase.
We want to make sure that when you have future window treatment needs you call us back because we offer the best shades and installations at the best prices as we stand behind both. Our natural shades offer a touch of class and add beauty into the home. […]
Plantation Shutters
Elegance Defined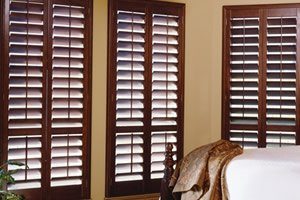 Plantation shutter offer a classic look as they are the perfect choices for homeowners looking to make major changes in their Point Pleasant homes. Our timeless and elegant shutters come in all different styles and colors as well as material options.
Wooden and composite shutters are great for the bathroom, kitchen, living room or bedroom. It all depends on what you are looking for and the availability of space in the home. We want to decorate your windows with style. […]
Wood & Faux Wood Blind Options for the Home
If you are looking for the timeless style of blinds that will not break of fade, due to sun exposure, call Slats & Pleats. We have wooden blind varieties of all types. Real wood blinds can be fitted into your bedroom or living area as they have that regal look you're wanting.
Faux wood blinds can be hung anywhere. Faux wood is great because it cannot be damaged like real wood blinds can. They are more durable and less expensive. Faux wood blinds are an investment for more than one window in the home.
Read More
Why Hire Slats & Pleats?
Our company provides custom treatments as we operate our showroom on wheels so that it can be delivered right to your front door. We will come to you with working samples of our products so that you get the best materials for your money.
Whenever you need custom Point Pleasant window coverings, call Slats & Pleats. You can depend on our products as they will make your windows stand out. Our designers deliver all that you need when it comes to customized window solutions. Call today and have yours fitted!
Experience the Slats & Pleats Difference
Free Estimates
Free Measuring
Free Installation
Up Front Pricing
Recent Articles
Shutters vs Shades vs Blinds – Which One is Right For You?

One of the joys of being a homeowner is getting to make selections about your home, including window treatments. Some homeowners prefer the same uniform look throughout the entire house while others like for each room to have its own distinct look. No matter what it is that you decide upon, choosing the right window…

Read More

Introducing Elegance through Marlboro Polycore Shutters

If you are looking to add elegance into your home, listen up! If you do, there are a lot of ways of going about getting the right Marlboro polycore shutters. You can modify your home in many ways. New window treatments are affordable and add that touch of style that leaves a long lasting impression…

Read More

If you are looking for a Point Pleasant Shutter Company then please call 732-475-9300 or complete our online request form.