Your Trusted Colts Neck Shutter Company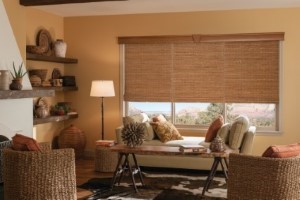 If you want to change the appearance of a room cheaply, you can turn to Slats & Pleats for window treatments. You can always depend on our Colts Neck shutter company because we provide you with the fittings and so much more. Slats & Pleats has been installing blinds and interior shutters from for many years and is still going strong even today.
You can be the next satisfied customer with only one phone call. How can you continue to live with cheap window treatments that are always breaking and getting tangled up? Our Shutter Company have guaranteed services for your window treatments as we carry the best in the biz.
As a homeowner in Colts Neck, NJ you're faced with many decisions on a regular basis in regards to shaping up your home. One of the major decisions that you will be faced with in your lifetime is what type of window treatments to go with.
Colts Neck Shutters
What are you looking to get out of a Colts Neck shutter company that offers quality installations and services for your window treatments? If you want dependable window coverings, you've come to the right place. We do Colts Neck Shutters installations unlike any others.
Polycore shutter can make your home look even more spectacular once installed. What sets polycore shutters aside from regular shutters is the fact that they are made of strong composite materials, materials that prevent them from breaking.
Another reason to call our window treatment company is that we care about our customers a lot and it shows as we always go the extra mile for them. We will bring you our showroom so that you will see the hidden values of our window treatments.
Colts Neck Wood Blinds
We make blind installations look simple. At Slats & Pleats, we will have them installed professionally and balanced so you get the perfect fitting window treatments. Don't trust what someone tells you they can do. Let them do it for you to see if they are right.
We back up what we say as we are prompt and always courteous. We will make you see the difference between wood blinds and curtains so that you make the right choice for your windows and have lower energy bills each month.
This is why there are other window treatments out there such as wood blinds. Wood blinds are heavy, so it makes it tough for them be brought down. Colts Neck Wood Blinds are also safer than curtains as there is nothing to get tangled up in.
The Colts Neck shutter company at Slats & Pleats will help you with the process as we offer shutters, shades and more. Our window treatments make for excellent decor and window coverings that just make sense.
Recent Articles
Best Wood Blinds for Your Money in Point Pleasant

If you are on a tight budget like most people are and are in search of wood blinds in Point Pleasant, there are several good reasons why you should research the product. The good news is that you can now get blinds just about anywhere in your area. But good solid blinds are hard to…

Read More

Shutters vs Shades vs Blinds – Which One is Right For You?

One of the joys of being a homeowner is getting to make selections about your home, including window treatments. Some homeowners prefer the same uniform look throughout the entire house while others like for each room to have its own distinct look. No matter what it is that you decide upon, choosing the right window…

Read More

If you are looking for a Colts Neck Shutter Company then please call 732-475-9300 or complete our online request form.