Window Films will Save you Money in Holmdel
---
On February, 22, 2018
---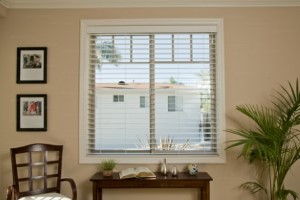 If your windows have no protection from the sun or cold winter weather, maybe it's about time to do something for them that will help lower your electric or gas bill. Holmdel window film can offer your windows the protection they need and the privacy that you require.
There are lots of great options when it comes to window treatment film. Just about any type would make the proper changes that you deserve in the home. Finding film that provides both comfort and functionality should be the ones to purchase.
With new window treatment film from Slats & Pleats, you'll be able to enjoy your life as they provide privacy for your windows. If you have children or enjoy spending time with your significant wathc8ing movies, keep the neighbors and onlookers out.
Holmdel window film will also save you money. Blocking out the outside weather whenever it is bad can provide you with lower energy bills each month. Saving money is the most important details of a window treatment.
Running the heat in the winter can lead to higher monthly utility bills. Those large energy bills can certainly put a damper on your bank account. When you have window treatments installed, you're cutting down on those energy bills.
There are so many advantages to utilizing window treatment film, but the main focus is money saving attributes. There is no reason to throw money down the drain when all you have to do is invest a small amount in order to prevent future problems.
Film prevents light to come in which means that you'll be less reliant on using the furnace and air conditioner so much. Through balanced temperatures in your home, your rooms will remain cozy and keeps bills lower.
Film is better than curtains as they last longer and will not fade over time. If you have drapes and are looking to switch over to a window treatment film, be prepared to have window treatments that last longer and do not need maintained like drapery does.
Investments are a part of life. We tend to invest in things that make us think twice. Your new window treatments are no stranger to that double thinking. When you chose film for your windows, there is nothing to think about as its inexpensive and long lasting.
Your window treatments are going to last forever especially when you won't have to deal with the New Jersey summer heat. Holmdel window film will protect your widows and keep them from needing replaced as there is no chance of damages from heat or cold.
If you are looking for Window Films in Holmdel then please call 732-475-9300 or complete our online request form.