Window Films Protection in Point Pleasant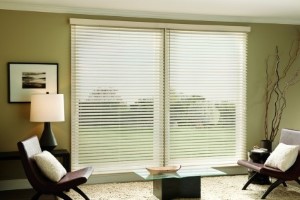 Slats & Pleats offers an alternative to widow treatments for the home, office or business. Point Pleasant Window Films offer a modern look at a price that's affordable. They can protect your home from sunlight and offer you the privacy that you need. Call today and have Slats & Pleats install your film of choice. You'll love that you there is no maintenance required for them as they come in all types of modern and affluent designs. People have been coming to our Point Pleasant Shutter Company for better comfort for years as the like the end result.
There are plenty of options whenever it comes to adorning your widows with something out of the ordinary besides window blinds and shades. Curtains and drapes can be too clunky as they require a lot of maintenance. The different types of film come in:
One-way mirror
Frosted
Patterned
One-Way Mirror Film
If your windows profit from natural light, the one-way mirrored film can be a great way to decorate your windows. They add to the privacy while enabling you to see out. The nice thing about it is; your neighbors cannot see in.
Frosted
Glass which is eternally frosted has advantages over one that's not because it increases the privacy levels inside of the home. The cost associated with real etched glass can get extremely high. This will mimic an etched look.
Patterned
If designs and patterns catch your interest, you're going to enjoy patterned film in Point Pleasant homes. This particular film comes in different styles and décor. It is a great way to spruce up the windows while matching the interior décor.
Film versus Blinds
There's so many ways to dress a window properly. So many people tend to just throw a set of cheap store bought curtains around them thinking they will save on their monthly energy bill. Film can reduce your monthly bill and not entail the maintenance that blinds require.
Advantages
Almost every window in the home can be the focal point of the home as they can be dressed with the best that money can buy. But overtime, those treatments become less appealing and do not do what they are intended to do. Through Decorative Window Film, you'll be able to view the outdoors safely and without the sun ruining your day as they offer the following advantages:
Blocks out sun rays
Increases privacy
Stylish alternative to window treatments
Protection
Film can help avoid your furniture and hardwoods from sun fade. The sun's UV rays are strong enough to penetrate through many window treatments and fade your interior. Call about our Point Pleasant window film options and save.
Our Point Pleasant Window Films Provides These Detailed Services
Window Films
Custom Window Films
Decorative Window Film
Privacy Window Film
Reflective Window Film
Security Window Film
UV Window Film
Solar Window Film
Window Film Installation
Window Film Company
Point Pleasant Window Films
Window Films in Point Pleasant
Recent Articles
Window Films will Save you Money in Holmdel

If your windows have no protection from the sun or cold winter weather, maybe it's about time to do something for them that will help lower your electric or gas bill. Holmdel window film can offer your windows the protection they need and the privacy that you require. There are lots of great options when…

Read More

If you are looking for Window Films in Point Pleasant then please call 732-475-9300 or complete our online request form.