Spectacular Point Pleasant Shades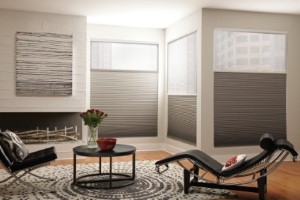 Come to Slats & Pleats if you're looking for Point Pleasant Shades for your home's windows. We are able to deliver quality window treatments at prices that you can afford. Don't waste your time with store bought treatments whenever you can have strong customized ones from us. Our Point Pleasant Shades have better light control, privacy, and have all the appeal that you are looking for in a new set of treatments. Call our Point Pleasant Shutter Company today for your professional measurement and save. You won't have to go anywhere else for your treatments ever again.
A lot of people get confused when they talk about window treatments. They think that all are the same. Not all treatments are the same. In fact, they use different materials and have various ways of light filtration as well as color and styles.
Benefits of Window Treatments
Some window treatments are known to be more of a "hard" window covering. Normally they are constructed out of slats or vanes as some are a flat panel of material. Typically we see them in living areas of the home such as the game or living rooms and sometimes dens. The benefits of our window treatments are:
Privacy
Light control
Reduced energy usage & bills
Soft Wearing Shades
Point Pleasant Shades are"soft" window treatments. Normally these can be found in bedrooms as they are constructed of a continuous rolled material. Our window treatments come in a variety of styles such as the roller, Roman and Cellular shades.
Roller Shades
Roller treatments are manipulated by a rolling mechanism. They come in two different varieties cloth and vinyl. They can be closed or opened up very easily depending on your discretion. They can block out the sun light from coming in from the outside form better privacy.
Roman Shades
Roman Window Shades are a type of treatment used to block the sun out from disrupting your indoor privacy. These treatments are able to be stacked up evenly as this is what separates them from traditional types of treatments. Roman window coverings are smooth and ribbed-like.
Cellular Shades
Cellular window treatments are window coverings that can be sued to diffuse light. Privacy treatments are great to have installed in the bedroom and other areas where less natural light is needed. They reduce the warm New Jersey heat that costs homeowners plenty in cooling bills each year.
Only one thing will keep your home cooler and add to the privacy you deserve and that's Point Pleasant Custom Shades. We are the most reliable window treatment company there is when it comes to getting customized window treatments installed.
Our Point Pleasant Shades Provides These Detailed Services
Window Shades
Roman Shades
Roller Shades
Sun Shades
Bamboo Shades
Blackout Shades
Solar Shades
Honeycomb Shades
Shade Installation
Shades Company
Point Pleasant Shades
Shades in Point Pleasant
Recent Articles
Best Wood Blinds for Your Money in Point Pleasant

If you are on a tight budget like most people are and are in search of wood blinds in Point Pleasant, there are several good reasons why you should research the product. The good news is that you can now get blinds just about anywhere in your area. But good solid blinds are hard to…

Read More

Shutters vs Shades vs Blinds – Which One is Right For You?

One of the joys of being a homeowner is getting to make selections about your home, including window treatments. Some homeowners prefer the same uniform look throughout the entire house while others like for each room to have its own distinct look. No matter what it is that you decide upon, choosing the right window…

Read More

If you are looking for Shades in Point Pleasant then please call 732-475-9300 or complete our online request form.