Your Preferred Mantoloking Shutter Company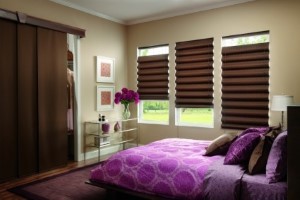 There is one professional Mantoloking Shutter Company that can sale and install your new window treatments and that's Slats & Pleats. We are the experts in window treatments as we are an authorized dealer of Hunter Douglas, Comfortex and Norman Shutters.
Being backed with a guarantee is why so many home and business owners have come to us over the years. It's not every day that you get to pick out new interior window treatments. Our Shutter Company has window treatments that are built to last in Mantoloking, NJ.
Mantoloking Shutters
Our shutter company in Mantoloking carries a unique blend of shutters, shades and blinds for all of your home needs. We understand that picking out the best window treatment can be a challenge and that's why we're there to assist you whenever you need it.
Mantoloking Shutters are made from vinyl, wood, aluminum and fiberglass. This is why they are so highly desirable because they are built to last. Our products are safe for the family too. There are some window coverings out there that may be to questionable as they are unsafe to hang in the home.
Why put yourself through all of the hassle whenever you have us at your disposal? All you have to do is call and we'll be there and we will even bring our showroom. We are fast and always get the job done right.
Mantoloking Wood Blinds
Wooden blinds are highly sought after by many homeowners. That's because they are made from good solid woods that provide enhance and beauty to even the ugliest windows. Wood blinds are great for total light control because they have both slats that can be opened and closed.
Mantoloking Wood Blinds are not something that you can skimp on. They are made from the strongest tress in the forest and are environmentally friendly. Cheap blinds will not last as long as our custom ones. They don't even have an anti-dust deterrent.
Blinds should be considered a major purchase in the home because they are what are going to keep your privacy lasting. Pets are notorious for messing with blinds as they poke their heads through them weakening the slats.
Stronger wood blinds are more durable as they can even put up with your children's and pet's behaviors. Go with our wooden blinds and you'll see just how much stronger they are as opposed to ones you've had on your windows before.
We are the reliable and most dependable Mantoloking shutter company around. All you need to do is call Slats & Pleats and we'll be there to meet your needs as far as window treatments are concerned.
Recent Articles
Best Wood Blinds for Your Money in Point Pleasant

If you are on a tight budget like most people are and are in search of wood blinds in Point Pleasant, there are several good reasons why you should research the product. The good news is that you can now get blinds just about anywhere in your area. But good solid blinds are hard to…

Read More

Introducing Elegance through Marlboro Polycore Shutters

If you are looking to add elegance into your home, listen up! If you do, there are a lot of ways of going about getting the right Marlboro polycore shutters. You can modify your home in many ways. New window treatments are affordable and add that touch of style that leaves a long lasting impression…

Read More

If you are looking for a Mantoloking Shutter Company then please call 732-475-9300 or complete our online request form.