A Wall Township Shutter Company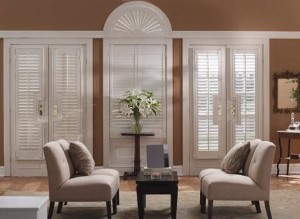 There is nothing that can accent your interior better than window treatments from Slats & Pleats. We carry the name brands that you have been trusting on your widows for many years. Whenever you need a Wall Township Shutter Company, you can always come to us because we will get you the right fit at the perfect price.
Our Shutter Company can keep you from freezing this winter and sweating in your own home this summer with shades, shutters or blinds. Get your home prepared for the extreme weather months and see how relaxing your home can really be.
As a homeowner in Wall Township, NJ you're faced with many decisions on a regular basis in regards to shaping up your home. One of the major decisions that you will be faced with in your lifetime is what type of window treatments to go with.
Wall Township Shutters
Wall Township Shutters are a type of window treatment which offers style on all levels. Some are relatively inexpensive and can help filter the natural light that comes from the sun's rays into your home. Having more natural light and depending less on synthetic energy can ultimately help reduce your bills each month.
Shutters are simple to clean as they require an occasional dusting. This will help to get rid of any kind of buildup going on in the home and also reduce the indoor air pollution that contributes to so many health and allergy problems.
Installing shutters are how we set ourselves apart from the home improvement stores. We are an independent Wall Township shutter company that sells brand name shutters and installs them. We are also locally owned and operated.
Wall Township Wood Blinds
How can you tell the difference between good Wall Township Wood Blinds and cheap ones? The answer is easy as good wooden blinds have a natural quality about them as they can be hung professionally and keep that gleam to them all the time. For those wanting peace of mind for their windows, come to Slats & Pleats and have your wood blinds installed today.
The wooden version of our blinds also comes in faux wood versions which are good for hanging in places where there is moisture present such as the bathroom and kitchen. It's a very heavy window treatment that is not as expensive as you might think. Faux wood is made from PVC which makes it hard-wearing.
For more information on our wood blinds, be sure and call our Wall Township shutter company – Slats & Pleats. For many years, we have been catering to locals in the area and would love to hang your new window treatments for you.
Recent Articles
Shutters vs Shades vs Blinds – Which One is Right For You?

One of the joys of being a homeowner is getting to make selections about your home, including window treatments. Some homeowners prefer the same uniform look throughout the entire house while others like for each room to have its own distinct look. No matter what it is that you decide upon, choosing the right window…

Read More

Window Films will Save you Money in Holmdel

If your windows have no protection from the sun or cold winter weather, maybe it's about time to do something for them that will help lower your electric or gas bill. Holmdel window film can offer your windows the protection they need and the privacy that you require. There are lots of great options when…

Read More

If you are looking for a Wall Township Shutter Company then please call 732-475-9300 or complete our online request form.