Quality Point Pleasant Shutters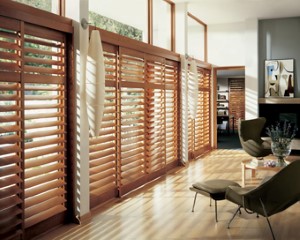 Have you decided on a window treatment for your home? There are a lot of options out there today as conventional curtains and blinds tend to be popular choices. But if you are looking for style and classy designs, come to Slats & Pleats for custom Point Pleasant shutters. You'll appreciate our large showroom on wheels as we deliver samples and patterns so you get the right fit. Our Point Pleasant Shutters are solid and very durable. By coming to your Point Pleasant Shutter Company; you will be enhancing the appeal of the otherwise dull appeal of your rooms.
Shutter Appeal
A shutter is a hinged panel that can be faceted on either the interior of a window to sometimes accent the window. If you're a homeowner who takes pride in their home, these are what you need for an accented window that will get you the compliments that your home so much deserves.
Professional Window Treatment
Windows should be treated just like your walls. Dull white walls with no pictures or wall art on them are just non-appealing. At Slats & Pleats, we provide you with different options when it comes to Point Pleasant window treatments, options that will spruce up your home.
Facts about Interior Shutters
Shutters cut down on energy costs – Homeowners use their air conditioners a lot in New Jersey make themselves vulnerable to higher energy bills each month. Window treatments cut down on the amount of heat coming in from the sun's rays.
Easy to maintain – Interior shutters can be cleaned using a soft cloth or duster. There are lots of window treatments out there that are tough to clean. Your new shutters are not one of them.
Appeal – Appeal is something that people either care too much about or not at all. If you are looking to increase the appeal of your home, these are the window treatments that can do it.
Reducing Energy Costs
Although window treatments are appealing and can accent your windows, they can also reduce energy costs. You get to control the amount of heat, coming from the sun, that you want in the home where it can add to the comfort or cut down on how much you use the air conditioner.
Insulation Values of Shutters
Shutters provide insulation for your widows. If you did not have window treatments before and have gone through a New Jersey winter; you know how much of the heat went directly out your windows. Shutters have a better insulation value than naked windows do.
When it comes down to needing Point Pleasant shutters, always go with the custom ones that Slats & Pleats can provide you with. We will bring them to you because we care and want to invest in our customer's windows.
Our Point Pleasant Shutters Provides These Detailed Services
Shutters
Interior Shutters
Exterior Shutters
Wood Shutters
Window Shutters
Vinyl Shutters
House Shutters
Custom Shutters
Louvered Shutters
Wooden Shutters
Outdoor Shutters
Indoor Window Shutters
Recent Articles
Shutters vs Shades vs Blinds – Which One is Right For You?

One of the joys of being a homeowner is getting to make selections about your home, including window treatments. Some homeowners prefer the same uniform look throughout the entire house while others like for each room to have its own distinct look. No matter what it is that you decide upon, choosing the right window…

Read More

Introducing Elegance through Marlboro Polycore Shutters

If you are looking to add elegance into your home, listen up! If you do, there are a lot of ways of going about getting the right Marlboro polycore shutters. You can modify your home in many ways. New window treatments are affordable and add that touch of style that leaves a long lasting impression…

Read More

If you are looking for Shutters in Point Pleasant then please call 732-475-9300 or complete our online request form.