A Red Bank Shutter Company To Rely On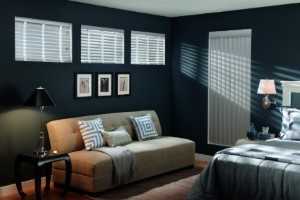 Whenever you are in the market for new and modern window treatments, contact the Red Bank Shutter Company that can deliver you that and so much more. Slats & Pleats offers quality blinds and shutters that will give your home a whole new look and act as insulators for your windows.
Professional window treatment installations are necessary in Red Bank, NJ. They not only give you the opportunity to take the day off from being the handyman and the go-to guy in the house but, the results are going to be perfect. Being the handyman means always having to attend to things and making sure they are perfect, which is a job that's hard to uphold. You can relax and let our Shutter Company take care of this one for you!
Red Bank Shutters
In order to find the perfect Red Bank shutter company to take care of your windows, you're going to have to do research because there are a lot of window treatment companies who offer the same thing. Researching your options will prevent you from getting the wrong contractor.
Window treatments are best whenever they are done by a professional. You will find those professionals awaiting you at Slats & Pleats who can install the Red Bank Shutters on the spot and without any hesitation.
We offer customized solutions for your windows as that what makes us the head of window treatments in the area. Traditionally – window treatments are bought in general home goods stores and are cheaply manufactured.
Red Bank Wood Blinds
Red Bank Wood Blinds can lighten up a home or they can help make it private, depending on what you want. Depending on what you're looking for, blinds can make quite a difference in your home as they come in different styles. Wood blinds help to make some room look great while faux wood blinds help avoid moisture problems.
Now only do wood blinds help make a room look balanced and organized, they are functional as they can be pulled up or down and the same with the slats. We will make that annoying glare go away and that uncomfortable sun spot, where no one can sit because it's too warm, on your carpeting.
The type of window treatment that you select for yours is completely up to you. In fact, the decision is really based upon your window size and also your budget. Budgets are important to stay within because it prevents you from overspending.
Let our Red Bank shutter company help give your widow some new life. You owe it to yourself as a homeowner to have the very best and to avoid replacements whenever necessary. We have lots of options when it comes to shutters and reliable window treatments. You won't be able to beat our customized window treatment service.
Recent Articles
Window Films will Save you Money in Holmdel

If your windows have no protection from the sun or cold winter weather, maybe it's about time to do something for them that will help lower your electric or gas bill. Holmdel window film can offer your windows the protection they need and the privacy that you require. There are lots of great options when…

Read More

Introducing Elegance through Marlboro Polycore Shutters

If you are looking to add elegance into your home, listen up! If you do, there are a lot of ways of going about getting the right Marlboro polycore shutters. You can modify your home in many ways. New window treatments are affordable and add that touch of style that leaves a long lasting impression…

Read More

If you are looking for a Red Bank Shutter Company then please call 732-475-9300 or complete our online request form.