A Quality Spring Lake Shutter Company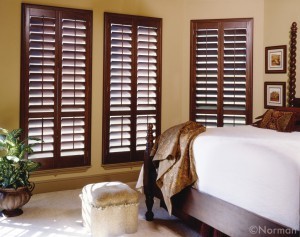 How do you change the look of a room? The answer is easy; you call the professional Spring Lake Shutter Company at Slats & Pleats. You'll get new window treatments which may look expensive but are not. Call our Shutter Company today as we even do the measuring for you.
Slats & Pleats has knowledgeable sales advisors who can recommend new quality blinds, shades and shutters for your home, condo, apartment, and office. We assure that you will get the best product & window treatment service for your money in Spring Lake, NJ. You won't be able to beat our quality. That's a promise as our installers offer great customer service and convenient appointment times.
Spring Lake Shutters
Spring Lake Shutters bring about a natural balance that a lot of living areas lack. Our custom shutters have what it takes to spruce up your interior. They are preferred by a majority of our customers. You can gets yours installed by calling Slats & Pleats.
When a Spring Lake shutter company us offers interior shutters, you should jump at the chance to get them installed on your windows for so many reasons. Our shutters are strong and will not crack under pressure. You'll find the following true about our shutters:
99% UV protection – You can leave the sun outdoors this summer while enjoying a much cooler home. Our shutters will cut almost 100% of the warmth that the sun brings into your home.
Authentic – There is nothing more appealing than interior shutters. They have such a genuine look and appeal to them.
Fits all size windows – Windows are tough to treat because they are not all the same size. We customize our shutters so they will fit your unique windows.
Customized – When we say "custom" we mean it. Our window treatments aren't what you'd find in a store. They are custom fitted for your home.
Spring Lake Wood Blinds
Only the widow treatment company can bring you stunning name brand wood blinds. Wood blinds are what you need when looking for window treatments which offer a contemporary look. You'll be able to hang them in the living and family rooms.
Whenever you want to modernize your home, you should look into wood blinds. These Spring Lake Wood Blinds come in array of styles and stains. We offer top of the line window treatments to fit your needs because know how perfect that you want your home to look.
Investing in a pair of wood blinds can trim up your windows and offer that same excitement for many years. Why spend money on blinds, think of it more as an investment as opposed to an extra expense. Our treatments last forever with the right maintenance.
No matter what reason you want new windows treatments for; they will make a great addition to your home. Call our guys today and have new window treatments installed in no time. Our window treatments are built to last because there is only one shutter company in Spring Lake that can bring you the happiness that you deserve and that's Slats & Pleats.
Recent Articles
Introducing Elegance through Marlboro Polycore Shutters

If you are looking to add elegance into your home, listen up! If you do, there are a lot of ways of going about getting the right Marlboro polycore shutters. You can modify your home in many ways. New window treatments are affordable and add that touch of style that leaves a long lasting impression…

Read More

Window Films will Save you Money in Holmdel

If your windows have no protection from the sun or cold winter weather, maybe it's about time to do something for them that will help lower your electric or gas bill. Holmdel window film can offer your windows the protection they need and the privacy that you require. There are lots of great options when…

Read More

If you are looking for a Spring Lake Shutter Company then please call 732-475-9300 or complete our online request form.