Point Pleasant Window & Blind Cleaning Services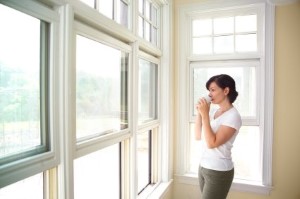 Whenever it comes to your blinds and windows, you need to maintain them. This will keep them from needing replaced and repairs to a minimal. Professional Point Pleasant Window/Blind Cleaning will stop you from worrying about them. Cleaning the slats and the sills will ensure a dust-free home. They will not only make them look more appealing, but also help keep the air inside of your home cleaner as you will not need to pay for an air purifier and related services. Call Slats & Pleats when you need help with your window treatments.
Our Point Pleasant Shutter Company offers a professional cleaning service. We understand that your home needs are commonly neglected because of busy lifestyles. This is why our service comes highly recommended as it can prevent the following from happening in your home:
Window and treatment replacements
Indoor air pollution
Waste of money and time
Poor Air Quality
Poor indoor air quality inside of your Point Pleasant home can be accredited to a number of health problems. It can cause headaches, dry eyes, and nasal congestion. People that have lung disease are at a greater risk because they are ingesting dust and other harmful agents into their system.
Cleanings that will keep you Safe
Most people think that it's easy to clean the things in their homes like their windows and window treatments. But most accidents occur in the home. At Slats & Pleats, we can prevent accidents from happening as we clean the hard to reach spots for you.
Professional Cleaning
With a professional cleaning service for your windows and window treatments, you're getting your blinds, shutters and shades cleaned without having to even lift a finger of your own. Windows treatments get dirty and could cause you to replace them if left ignored. Whenever a window treatment gets too dirty, we'll swing by and take care of them and your widows.
Types of Window Blind Treatments
We have cleaned lots of different blinds throughout our lifetime as professionals. We can clean just about any blind you have in the home including the following types:
Energy Reduced Cleanings
Buildup on the blinds and windows can be costing your more to heat and cool your home per month. If your energy bills are defeating your funds, come to us as we'll clean them to perfection. We can actually save you money each month.
If you are in the market for a professional Point Pleasant window/ blind cleaning, call us to deliver yours. It's our goal to get your blinds and windows looking like they once had whenever they were brand new.
Our Point Pleasant Window & Blind Cleaning Provides These Detailed Services
Window Cleaning
Blind Cleaning
Window Cleaner
Window Washing
Window blind Cleaning
Home Window Cleaning
Blind Cleaner
Point Pleasant Blind Cleaning
Window & Blind Cleaning
Shutter Company
Point Pleasant Window Cleaning
Blind Cleaning in Point Pleasant
Recent Articles
Introducing Elegance through Marlboro Polycore Shutters

If you are looking to add elegance into your home, listen up! If you do, there are a lot of ways of going about getting the right Marlboro polycore shutters. You can modify your home in many ways. New window treatments are affordable and add that touch of style that leaves a long lasting impression…

Read More

Window Films will Save you Money in Holmdel

If your windows have no protection from the sun or cold winter weather, maybe it's about time to do something for them that will help lower your electric or gas bill. Holmdel window film can offer your windows the protection they need and the privacy that you require. There are lots of great options when…

Read More

If you are looking for Window & Blind Cleaning in Point Pleasant then please call 732-475-9300 or complete our online request form.